Fashion weeks have come to an end in New York, London, Milan and Paris, and the latest designs are making their way from the catwalk to the streets. From bright colours to out-of-the-box eyewear, these new styles and fashion predictions will be making themselves known everywhere you look. Whether you need to update your wardrobe or you're just looking for a bit of inspiration, stay ahead of the curve with these top fashion trends from Autumn/Winter 2019 Fashion Weeks.ADVERTISEMENT
1. Neon Turtlenecks
Brighten up those cold days with the help of a neon rollneck. This is an essential staple for those who like to put on a modern twist on a classic piece. Style this item with dark colours to make the fluro standout or pair it with contrasting colours such as blues and reds to make a real statement. However you choose to wear this winter apparel, you're sure to be the boldest one in the room.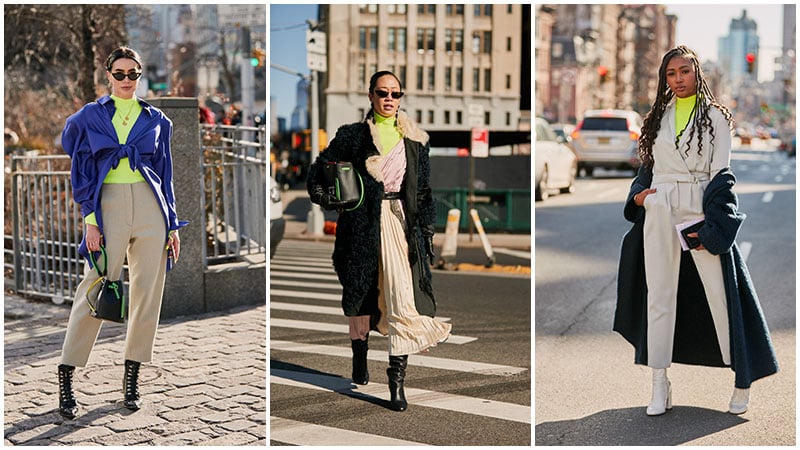 2. Androgynous Style
Fashion and gender fluidity go hand-in-hand. Androgynous style doesn't conform to a specific gender and is devoid to stereotypes. To achieve this look, opt for loose fitting clothes, such as oversized suits, denim jackets and men's shirts. Dark colours have an instant unisex flair, but feel free to step out of the box and introduce bold shades into the mix. Androgyny is all about flexibility, rebellion and keeping it sleek; don't be afraid to try something new.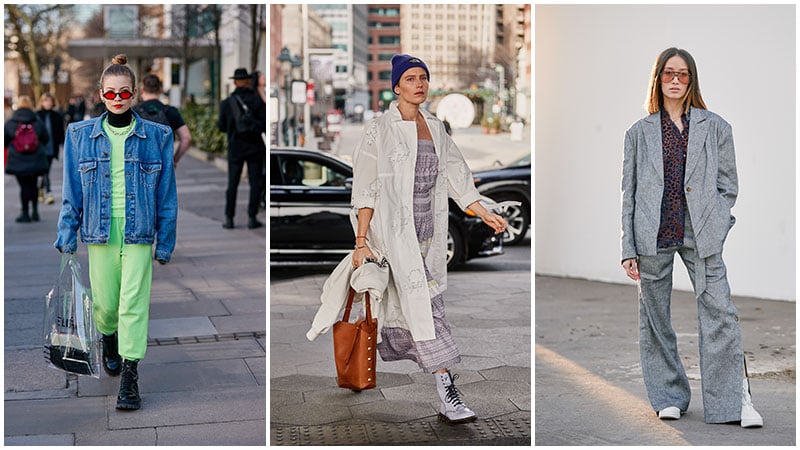 3. Chunky Chain Necklaces
Make a statement with a large, chunky chain. Necklaces don't always have to be delicate, and even the most intricate outfits could benefit from something bold. Whether it be silver, gold or bronze, accessories like this will up the ante on any outfit and create a rebellious aesthetic. Style this jewellery with a rollneck and trousers for an athleisure vibe, or put a spin on a feminine outfit by pairing the oversized bling with a dress and heels. The choices are endless, and they'll all look great on you.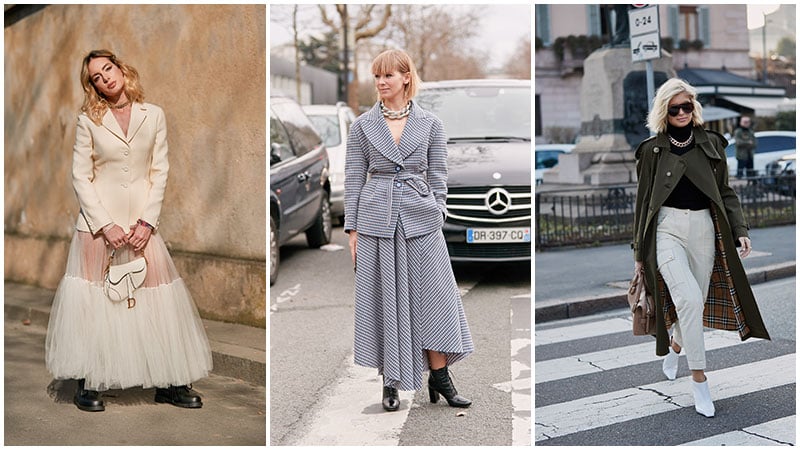 4. Personalised Hair Pins
Keep your hair in place and express yourself at the same time with the help of a personalised hairpin. Sparkling, daring and intriguing, these hair accessories will turn every head you walk by. Choose to empower yourself, spread awareness or even just wear your name; there is also no limit to how you can style these. Whether you choose to identify yourself as a boss, feminist or a star, these jewels will keep you looking stylish and sleek. You can even wear more than one and rock an entire sentence on your locks!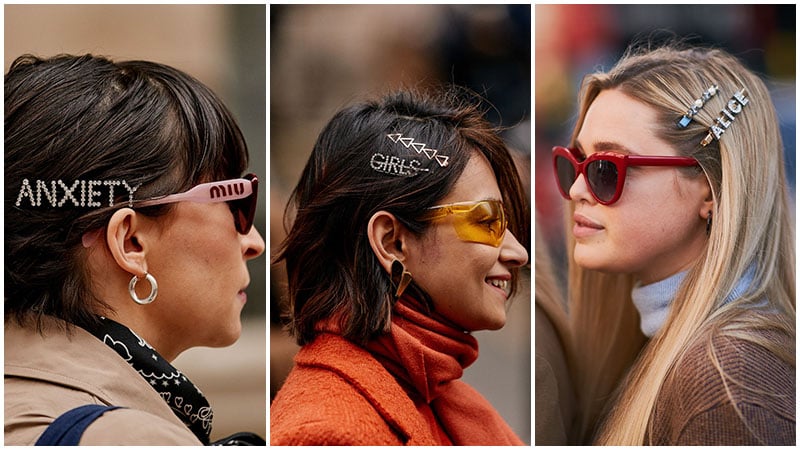 5. Puffy Headbands
Satin, studded, velvet or tartan; the '80s classic headband has come back for another round. These vintage-style headpieces are puffy and sit high up on your head, elevating your look with a retro spin. These Alice bands turn any outfit into something a bit preppy, so you can unleash your inner Blair Waldorf while sitting on the steps of the Met, or simply meeting up with someone for lunch. If you're suffering from a bad hair day, look no further than this instant cure; these accessories are a classic for a reason, they look so good!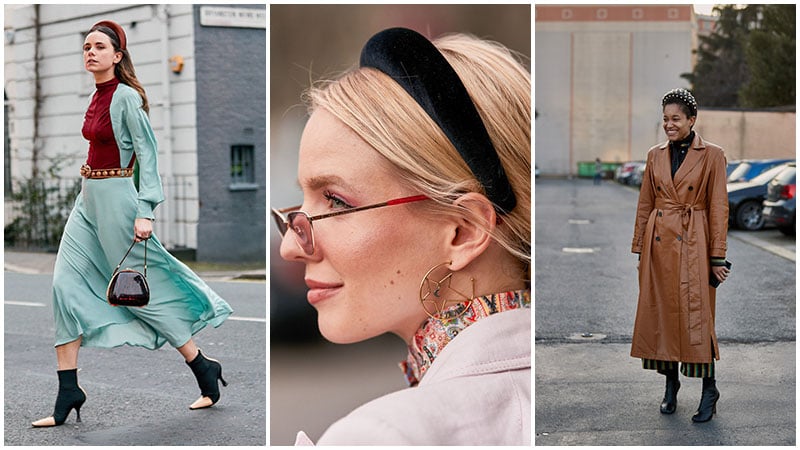 6. Dresses and Skirts Worn with Trousers
Another retro style is making a comeback this season, and that's wearing a skirt or a dress over a pair of pants. As crazy as it may sound, this style is super cute. Streamline your outfit by coupling a pleated skirt with a pair of pants in the same colour. This adds depth and intrigue to your outfit. Straight-leg pants with a flowing dress is a great go-to option for those who wish to keep it casual and dressy all at once. Whether you style this trend with cute heels or comfy sneakers, you'll be the most fashion-forward person in the room, for sure.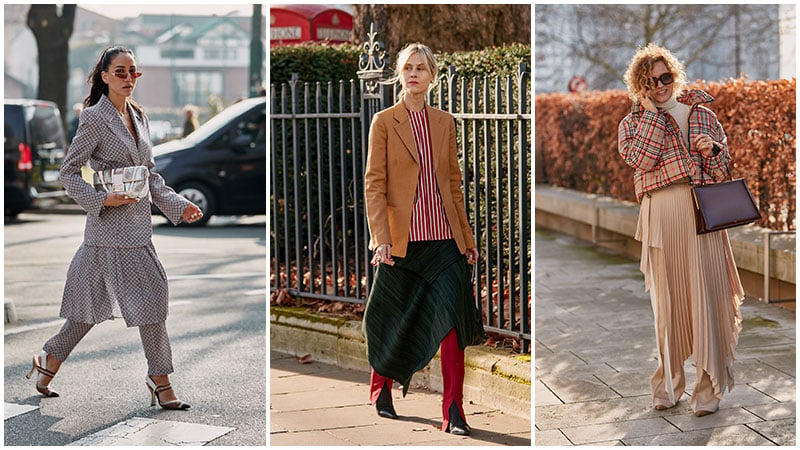 7. Snakeskin Footwear
Slither through the streets with style in a pair of snakeskin shoes. From boots to sandals, this animal skin footwear is the perfect way to tie an outfit together. Go guilt-free by wearing a killer pair of faux snakeskin knee-high boots and a midi skirt, or switch things up a bit with reptilian heels and an all-black outfit. You don't have to keep the viper skin in a traditional colour; out of the box colours such as blues or pinks also look amazing when styled with analogous shades. With shoes this amazing, you'll be the biggest trend-setter out there.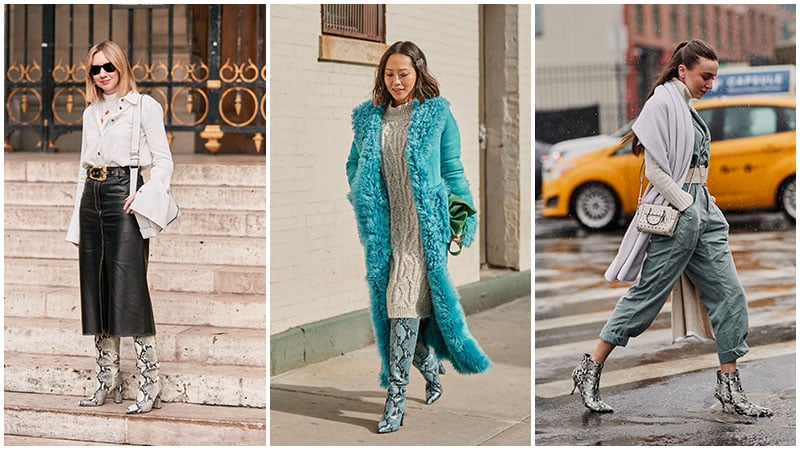 8. Tonal Dressing
Keep it simple and streamlined with tonal colours. Monochrome doesn't need to be all black to look super sleek; you can take things up a notch by wearing all pastels, all neon or all metallic. A continual colour combination in your outfit creates unity and will make you look like a piece of walking art. You don't have to choose the exact colour combo for every part of your outfit, varying shades create depth and further dimension to your attire and look fantastic from every angle.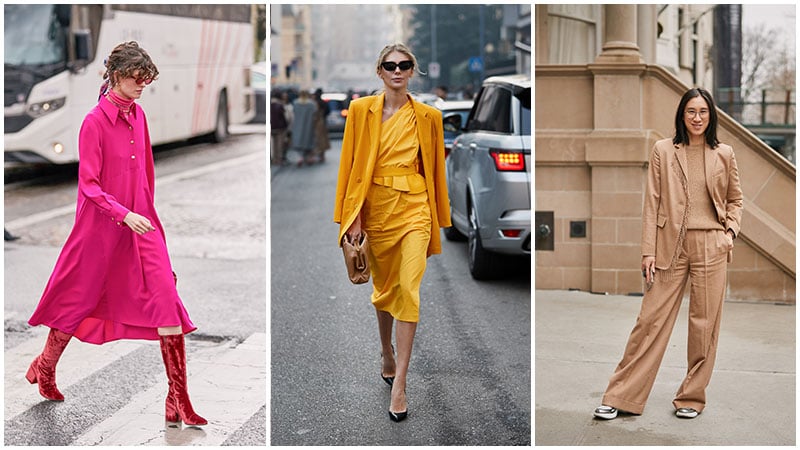 9. Buckle Bags
Buckle up; we're going on an adventure to find the freshest bag of the season. These purses are a beautiful statement piece that amplifies any getup. Whether you choose to have an oversized fastening plastered on the centre of your handbag or you'd prefer something a little low-key, you're sure to lock down a few compliments. Coordinate the accessory to your outfit, or make it stand out by keeping the outfit in classic black or white. There are endless options for this trend, so don't be afraid to keep them guessing with something new!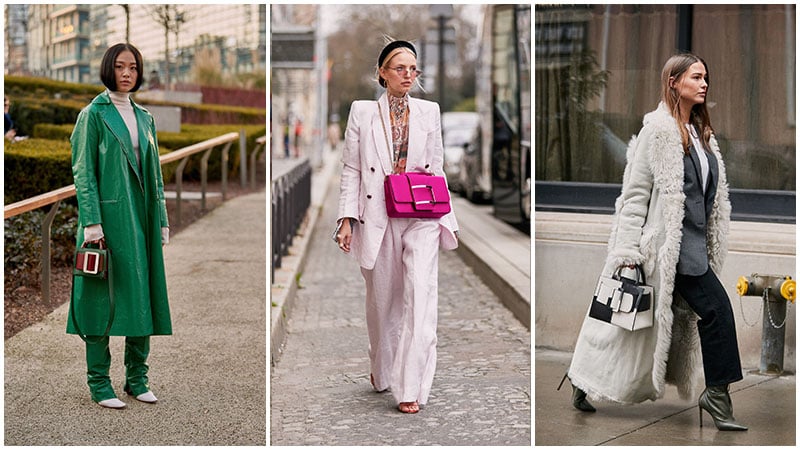 10. Boiler Suits
Did someone say comfort and style? A boiler suit isn't just a utility uniform anymore; it's a fashion statement. The '70s punk ensemble has made a comeback, this time paired with heels and a designer bag. Blurring the body's silhouette this one piece can look casual or dressy with the help of dazzling jewels. Add a belt to cinch in your waist and add some heels to create a streamlined figure. For low key days, opt for a cropped jacket, an oversized belt and cute sneakers, so you stay comfortable and on-trend all at once. Akin to the tonal dressing, these suits look great when worn with similar colour combinations. No matter if it's white, black or hot pink, you're going to look like $1 million everywhere you go.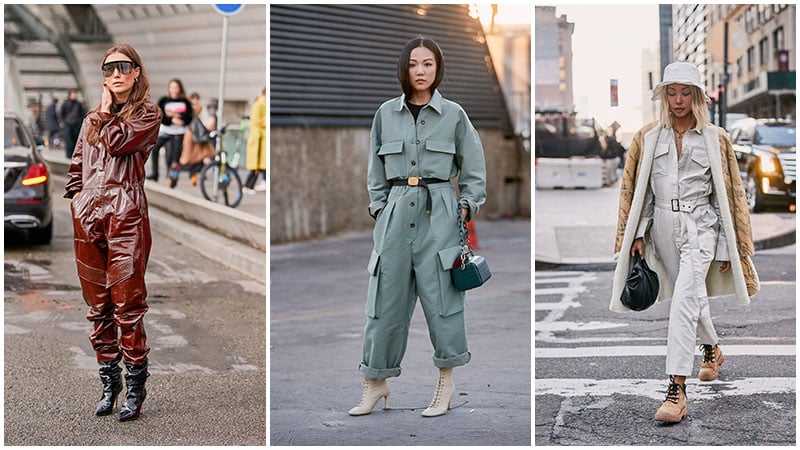 11. Square Sunglasses
Who says it's not hip to be square? Protect your peepers and look perfectly polished with a pair of straight-edge sunnies. Sharp and modern, these glasses are a fabulous accessory to add to your collection. Choose a large type, or something a little bit smaller and subdued; the options are limitless. To keep it classic, opt for a solid black pair with quadrilateral edges or spice things up with pastel lenses and frames. Sunglasses are ever evolving, but these frames will stay timeless, and for good reason. Nothing says style like a 90° angle!